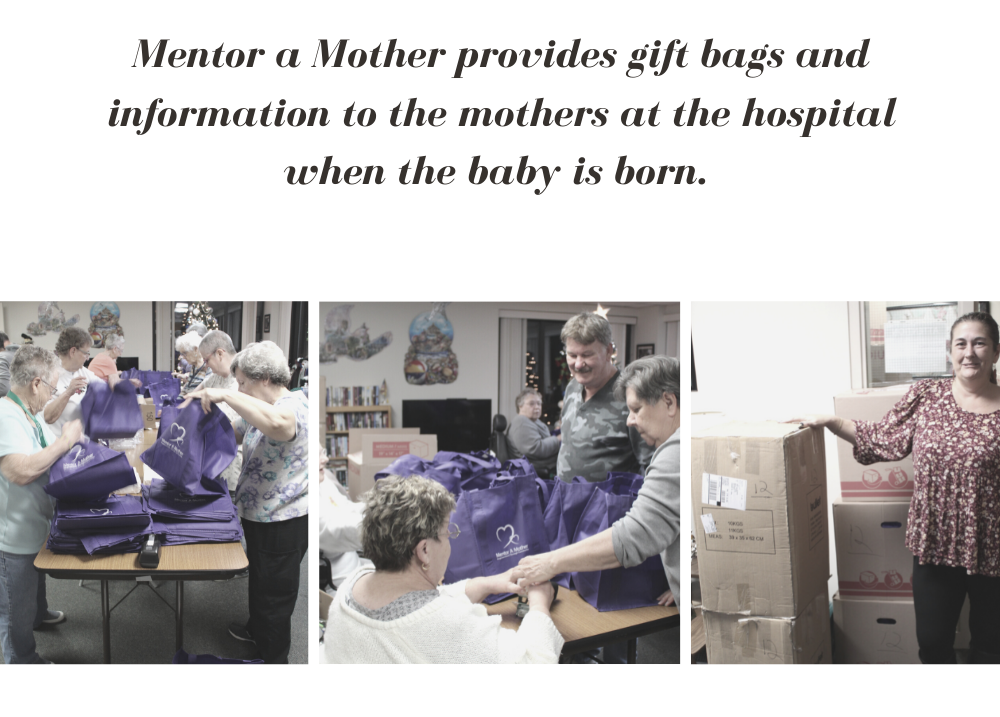 There is something to be said about being in the right place at the right time.
For example, Charlotte McNamara is the site administrator for Tulpehocken Terrace, a 46-apartment building in Myerstown, owned and managed by Community Homes of Lebanon County.
Charlotte serves as an advisory council member and all around "helper" for Mentor a Mother, a non-profit organization that provides extensive support and empowerment for young mothers 13-25. Mentor a Mother brings young mothers together in a safe, non-judgmental environment, and lets them know they are not alone.
To build awareness and, as a gesture of support, Mentor a Mother provides gift bags and information to the mothers at the hospital when the baby is born.
Charlotte took on the task of assembling the gift bags and recruited a volunteer "army" of thirteen residents to participate in a one-evening "packing party" in the Tulpehocken Terrace Community Room, "The residents had a wonderful time doing this, and shared in the satisfaction of helping these young mothers in a unique way".
"Our residents love doing things together. They had fun and helped a very worthy cause," Charlotte says. The thirteen-person assembly team included Cindy Bender, Dawn Bowers, Karen Lane, Brenda Franzone, Geraldine Weiss, Betty Gingrich, Walter Kondraski, Bonita Peiffer, Patricia Garrick, Donna Lengle, Sharon Simmons, Sylvia Yeagley, and Jacquelyn Sholly.
For more information about Mentor a Mother, call 717-685-9442, email mentoramother@gmail.com, or connect to facebook.com/mentoramother.