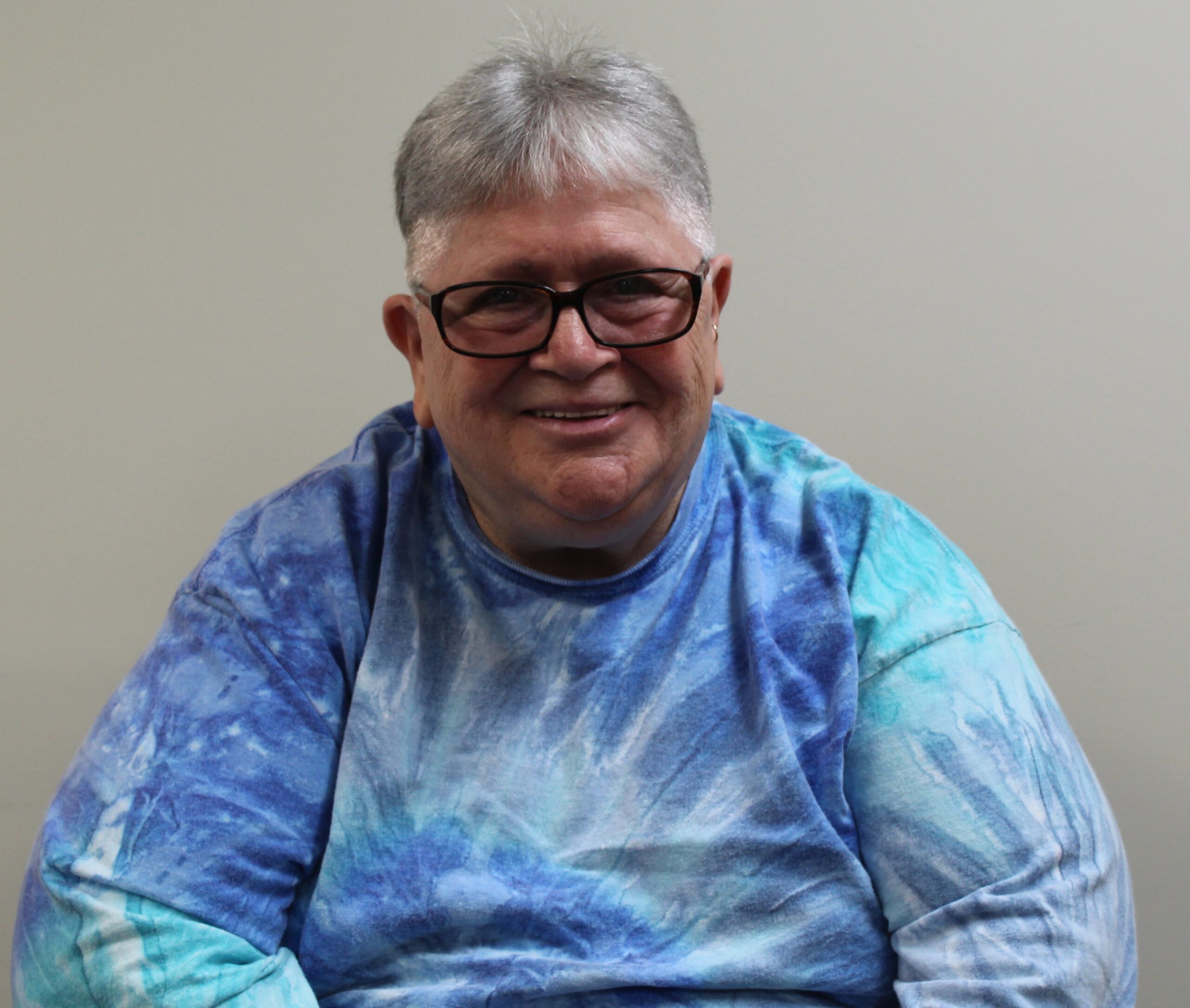 Rosemary Riselvato selected as Community Homes Resident of the Month for April 2023.
When you meet Rosemary Riselvato at Oak Terrace, one of the Community Homes of Lebanon County properties, you are instantly reminded of a popular old song, "The Happy Wanderer". Who could forget lyrics like "I wave my hat to all I meet, and they wave back to me. And blackbirds call so loud and sweet from every green wood tree. Val-deri, Val-dera, Val-deri, Val-dera-ha-ha-ha-ha. My knapsack on my back".
We cannot confirm the knapsack, but Rosemary and a few friends hitch-hiked from New York to Colorado, one of many places she has called home in her interesting life.

Her baggage is unpacked, and she happily resides at Oak Terrace for the last three plus years. Perhaps the wandering has come to a stop. "I am very happy living at Oak Terrace", she says, "It is a comfortable, safe and affordable place to live. The staff is always helpful, I am the resident helper in the building, which has allowed me to meet a lot of nice people in the resident community. Life here is good"!
Early Life.
Rosemary was born and raised in Amityville, NY (yes THAT Amityville, NY). She was the youngest child in the household that includes sister, Linda, brother Steve and adopted brother Eric. Rosemary has always been single.
She graduated from high school in nearby West Babylon, NY, and got her first of many different kinds of work experiences by enlisting in the US Air Force. Her specialty was supplying inventory management. She shipped goods around the world to faraway places that included Turkey and Germany.
Two years later she returned to civilian life in New York, where she was employed in a sheet metal shop. She gained experience as a lathe operator and ran a metal bending machine. The exposure to metal made her, in her words, "look like the Tin Man" after work each day.
The Happy Wanderer phase happened in the early 1970's when she and some friends decided to see the USA, resulting in the hitchhiking experience to Colorado.
They stayed and worked there for a couple of years, then headed back east. Her work experience included driving taxi, factory work, building windows, and a stint working in a nursing home.
Back east, she tried her hand at school bus driving in and out of Manhattan for several years. That experience helped her in Lebanon, as she still works driving Van size school buses for Brightbill transporting special needs students.
How Rosemary made it to Lebanon.
Her nursing home experience paid off, as she landed an inventory job, an offer to move to Lebanon and a career at the Lebanon VA Medical Center. She retired after working there for 27 years. She stopped wandering after all. Oak Terrace is her home.
Along the way, Rosemary took lessons and learned to play the accordion This actually began when she was 5 years old. She is a "natural" which is proven by the fact that she has won awards for her playing both at the State and National levels. Now that this has been revealed, we can likely expect the Oak Terrace residents to clamor for a concert in the Community Room.