On your Side - What our Supportive Services Team does for our Residents
On your Side – What our Supportive Services Team does for our Residents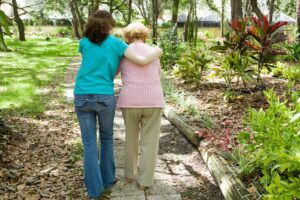 Advocacy
When you have a concern that you'd like brought to someone's attention, your Supportive Service Coordinator can help you effectively get your message across and help ensure that your voice is heard fairly and you're given the opportunities you deserve.
This includes:
Tenant to management…
Are you faced with a lease violation or a possible misunderstanding with your Site Administrator? Your coordinator can help bridge the gap and work out solutions.
Tenant to community…
Your Coordinator will advocate on your behalf to other government and community-based agencies to help meet your needs, ensure that you receive all the benefits you may be eligible for, and make certain that your concerns are stated effectively.
For Your Cause
Ever feel like you're just on your own, with the weight of all your tasks and needs on your shoulders and no one to help you carry them? You may be surprised to find out about all the different organizations out there that can give you just what you might be needing – even if you don't know what that is!
Your Coordinator can help connect you with all kinds of services that are available to you, such as:
Housekeeping & personal care
Legal services
Income tax referrals and Rent Rebates
Health insurance
Completion of forms for assistance programs
Meals on Wheels & other nutritional Programs
Transportation
Disability services