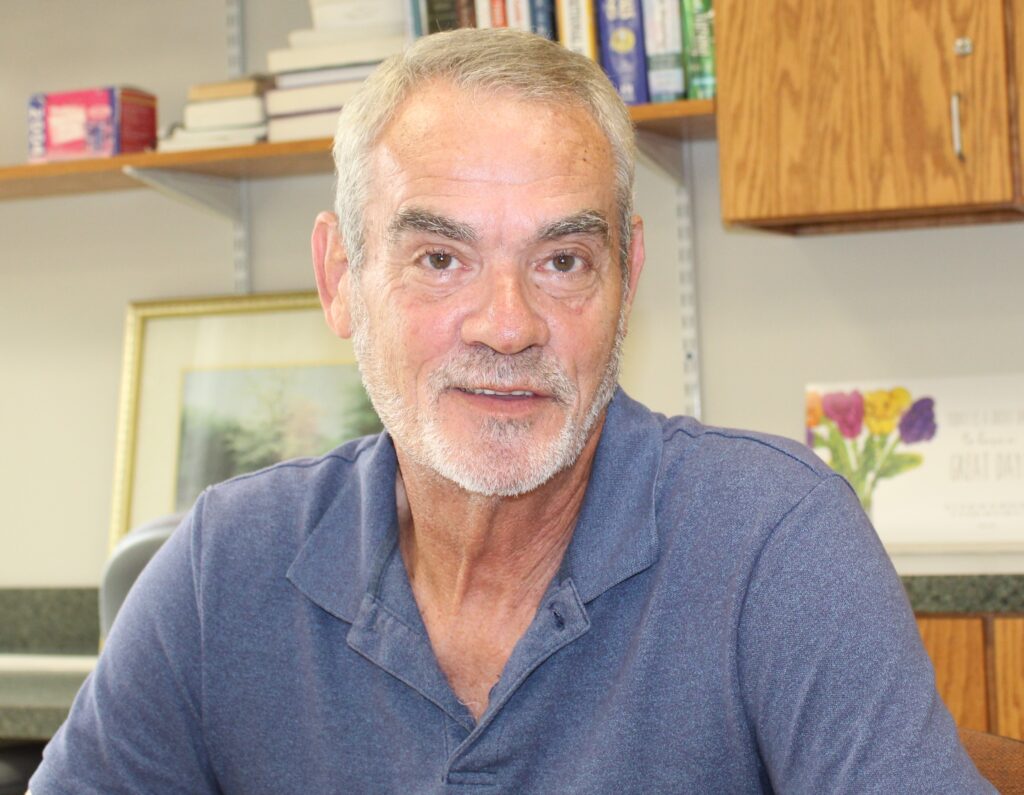 Community Homes selects Randy Hare of Willow Terrace as September Resident of the Month.
The conversation with Randy Hare began with a topic familiar to many people – "How to give up smoking. I had to do something to keep me occupied", Randy Hare shared, "and discovered a talent I had, but didn't realize it – it was drawing straight line art". Randy's work caught people's attention, resulting in an exhibit at the Lebanon Valley Council for the Arts in downtown Lebanon. A Chaplain at Calvary Church saw some of Randy's art and gave him a large tablet, urging him to "draw bigger". It took his work to another level.
Life has not always been easy for Randy. About three years ago, he found himself facing homelessness, and ended up at the Lebanon Rescue Mission. He committed to a one year stay at LRM to get his life pointed in the right direction.
"It was difficult to give up independent living, but I knew I had to do it. It may have been the best thing to happen to me. In retrospect, Lebanon Rescue Mission may have saved my life. It also helped me put God in my life. Special thanks to Jim Weaver at LRM. He was tough on me, but saw my potential and stuck with me", he shared with complete candor.
Once he was ready to get back to independent living, friends encouraged Randy to apply to Community Homes for an apartment. After about a year, he was offered an open apartment at Willow Terrace and moved in. "God is good. I have a nice place to live. I still visit Lebanon Rescue Mission regularly. I hope to offer some encouragement to the friends and the residents there, it makes me feel good."
Randy's early life was spent largely in the Orlando, Florida area. He remembers a childhood with siblings who were raised in a "military discipline environment. There were five of us in the family."  Randy's father was a career military man, despite having a great talent as a baseball player. He was scouted by several major league teams.
The talent rubbed off on Randy, who played competitive softball for many years. "I remember getting a hit off Eddie Feigner, the famous pitcher for the "King and His Court" team."
Never married, Randy is the proud father to a son and a daughter. "We stay in touch; I love them both."
Randy was asked the question – What makes you proud? "Obviously, being a father to my two adult children. And proud of myself" was his response.
Randy says he feels blessed. "I have a good life here at Willow Terrace. The staff is great, and the resident community has many nice people. As I have gotten older, I have learned to be tolerant of others. Trying to understand the feelings of other people is a good way to live life."