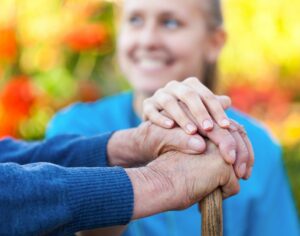 Here is another entry in our "understanding seniors" series of blogs.
If you have viewed our Resident Services video, you have seen the case of one of our residents, Bill, who had trouble coming to the decision to move from his family home into our Willow Terrace facility.
He felt by leaving the familiarity of "home" he would have to give up his independence. When the move was finally made (a mobility problem triggered the final decision – Willow Terrace has an elevator) he realized rather quickly that it was the best possible decision for his lifestyle.
His own apartment allowed him the retain his independent life, but he gained the support of all his new neighbors plus the advantage of having professional resident services at his disposal.
If you have a parent or older loved one in your life, it's good to understand their feelings. By recognizing their actual situation, you can help them understand that declining health can turn the "family home" into an almost "prison like" life. With patience, you can help him or her understand that being part of a community of supportive peers is by far a better way to enjoy a better quality of life.